24/7 confidential
Crisis hotline
"SAFE, Inc. is a domestic violence shelter, rape crisis center and a homeless services provider. We strive to eliminate these problems and their causes through education and community awareness. SAFE, Inc. provides domestic violence, sexual assault, stalking and human trafficking shelter, counseling, case management, advocacy, and continued support."
All people whose lives are impacted by interpersonal violence shall have access to integrated services that promote healthy and safe relationships. We are committed to assisting individuals in their time of crisis, and we provide a 24 HR toll-free crisis line at 1-800-527-7233. We strive for excellence in our efforts to make a difference in the lives of victims of domestic violence and sexual assault.
In honor of Sexual Assault Awareness Month...
We invite you to participate in our Denim Day campaign. This campaign began after a ruling by the Italian Supreme Court where a woman's rape conviction was overturned because the justice system decided that since she was wearing tight jeans she must have helped the person who raped her remove her jeans, thereby implying consent. In response to this case, the Denim Day campaign was developed to bring awareness to victim-blaming in sexual violence all across the world. Please join us in spreading awareness and help put a halt to sexual assault by wearing jeans on April 28th. With just a $5 donation, you can support services that help survivors of sexual violence. All participants will receive a starter packet.
Individuals Receiving Services
Homeless Prevention Services
Committed to those in crisis
SAFE, Inc. is a designated rape crisis center by the Mississippi Coalition Against Sexual Assault.  Through this program, SAFE maintains a crisis/information/referral line 24 hours a day, 7 days a week for all victims of rape.  The agency provides an advocate for rape victims who request our services during the medical examination, forensic interview, or court appearance pertaining to their sexual assault case.  Rape crisis counseling is provided free to any victim of rape in our nine county area. 
Counseling & Case Management
Domestic Abuse Intervention Services
We serve the following counties in northeast Mississippi:
Alcorn
Benton
Itawamba
Lee
Pontotoc
Prentiss
Tippah
Tishomingo
Union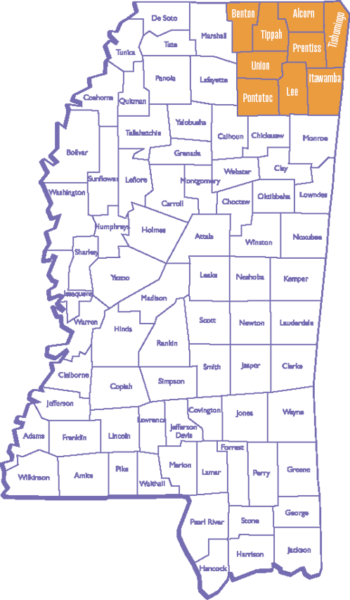 Paint the town purple sponsors
The success stories of those who chose SAFE, INC.
By: Madison Caver, Case Manager
This is a story about a woman who decided to say NO to her abusive partner and YES to a healthy lifestyle. Macy was nervous about this transition because she had never lived on her own before. A few days after experiencing the last physical abuse from her boyfriend, Macy sought help from SAFE, Inc. After calling the hotline number and completing an assessment, Macy was approved for emergency shelter. Macy entered the shelter with visible marks from the abuse and the clothes on her back. SAFE, Inc. assisted Macy with immediate needs such as clothing, hygiene products, bedding, and nutrition. Macy also received transportation, counseling, case management, and court advocacy. She attended life skills groups to prepare herself with budgeting, nutrition, coping skills, and stress management. She attended support groups, individual counseling, and medical appointments. Macy quickly got a job and began saving money. Once meeting the majority of her goals, she began her relocation process. With the help of SAFE, Inc.'s assistance programs, Macy was able to relocate into secure housing. Macy filled her home with donated items from our warehouse. Since beginning her journey in a healthy environment, Macy has continued to attend counseling sessions. She has experienced bumps in her road to recovery, but she looks to healthy resources, such as SAFE, Inc., for guidance.